Hoshi's been taking Canidae's Pure Ancestral for two weeks now. He gobbles it up right away and has nice firm stools. The only difference I notice is the increased amount of stool. I would say it's about 3 times as much compared to his raw chicken diet.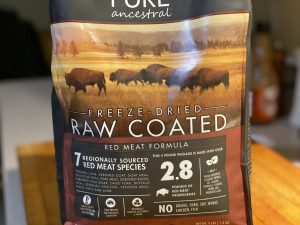 Hoshi has gained too much weight. He normally has 3 to 4 chicken thighs a day but I've been substituting one with dry food . Lately, it's been 4 servings so I'm cutting it down to 3.
Gave Hoshi a bath
This was another bad summer for fleas. I've been using Frontline and a homemade flea repellent but Hoshi's belly was still peppered with flea dirt. I gave him a thorough bath, trimmed his essentials. I even coaxed him with cheese into having a few nails trimmed.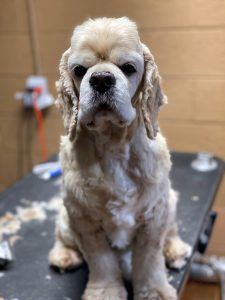 | Time | Activity |
| --- | --- |
| 2:15 | Bath & blow dry |
| 1:30 | Trim |
| 3:45 | Total Time |